KidVenture Week
From

6:30 pm

to 8:30 pm
---
Register
July 14, 2019 6:30 pm
July 14, 2019 8:30 pm
America/New_York
KidVenture Week
Life is wild. God is good. This year's Kidventure Week at Arundel Christian Church will be an epic African adventure called "ROAR" that will engage the whole herd! Each day, kids travel through field-tested rotations that reinforce relevant Bible Points and immerse kids in new adventures. At Kidventure Week, kids ages 3 years to 5th grade will explore God's goodness and celebrate a ferocious faith that powers them through this wild life. Register your child today. Oh, and the first 50 kids to register will receive a FREE t-shirt on Night One of Kidventure Week! Kidventure Week Launch Party! Bring your kids to KidPointe on Sunday morning, July 14th, to launch into Kidventure Week before anyone else! It'll be a time they won't want to miss. Be a Kidventure Week Volunteer Why should the kids have all the fun? Join in on the adventure as a Kidventure Week volunteer. Volunteer opportunities include: Work days (May 25, June 8, June 22) Preschool Group Leader Preschool Bible Adventures Preschool Games Preschool Snacks Preschool Crafts Elementary Group Leader Elementary Bible Adventures Elementary Games Elementary Snacks Elementary Crafts Wherever needed most
710 Aquahart Road, Glen Burnie, MD 21061
jdunning@arundelcc.org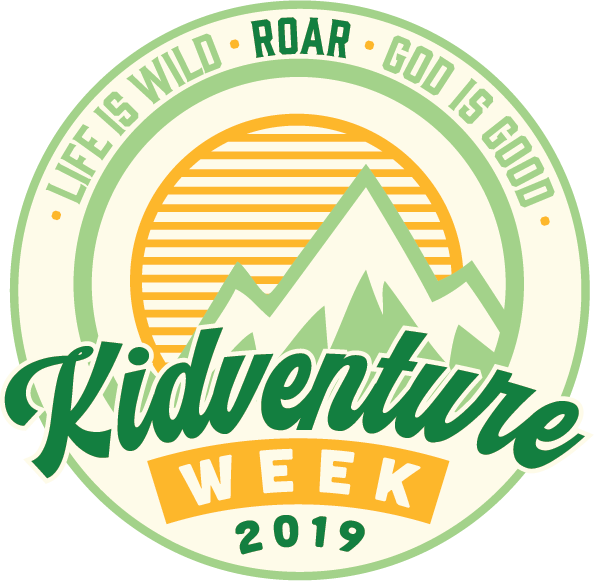 Life is wild. God is good.
This year's Kidventure Week at Arundel Christian Church will be an epic African adventure called "ROAR" that will engage the whole herd! Each day, kids travel through field-tested rotations that reinforce relevant Bible Points and immerse kids in new adventures. At Kidventure Week, kids ages 3 years to 5th grade will explore God's goodness and celebrate a ferocious faith that powers them through this wild life.
Register your child today. Oh, and the first 50 kids to register will receive a FREE t-shirt on Night One of Kidventure Week!
REGISTER MY CHILD
Kidventure Week Launch Party!
Bring your kids to KidPointe on Sunday morning, July 14th, to launch into Kidventure Week before anyone else! It'll be a time they won't want to miss.
Be a Kidventure Week Volunteer
Why should the kids have all the fun? Join in on the adventure as a Kidventure Week volunteer.
Volunteer opportunities include:
Work days (May 25, June 8, June 22)
Preschool Group Leader
Preschool Bible Adventures
Preschool Games
Preschool Snacks
Preschool Crafts
Elementary Group Leader
Elementary Bible Adventures
Elementary Games
Elementary Snacks
Elementary Crafts
Wherever needed most
REGISTER AS A VOLUNTEER