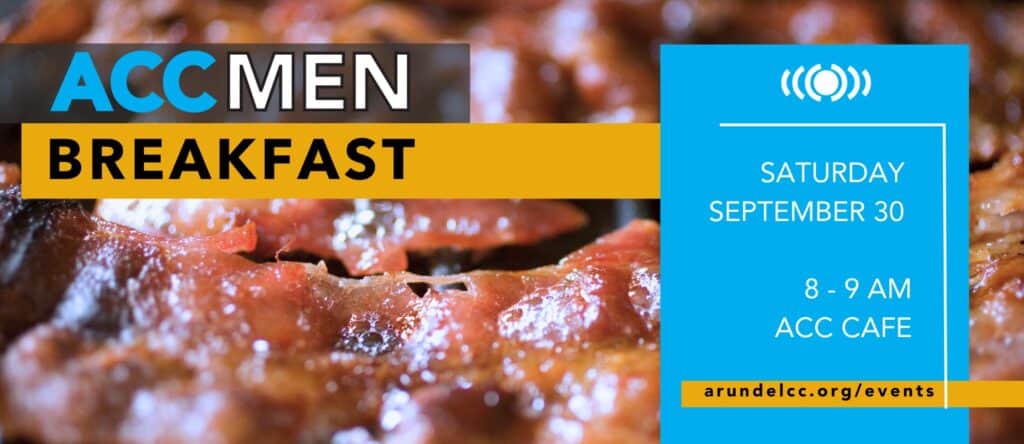 Whether you've been at ACC for years or are new, you are welcome!
This is a morning for men to eat, meet new people, and get to know each other better! One of our core values at ACC is to Connect Relationally and this is a great opportunity to do so with other guys.
Come Saturday, September 30th, to the ACC Cafe at 8AM. SIGN UP HERE!
The ACC Men's Weekend is an opportunity to connect with other men and grow deeper in your faith. You will learn how to effectively lead yourself and others and truly understand what it means to be a Man of God who chooses to follow Christ relentlessly each day! In fact, "Relentless" is our theme this year!
The retreat center is located in the midst of the Virginia mountains. While there, we'll be eating well and having indoor and outdoor competitions, along with other fun! There's a limited amount of space, however, so please be sure to register ASAP! You won't want to miss it!
When: November 9-11, 2023
Where: Pine Creek Retreat Center
1794 Back Creek Road, Gore, VA 22637
Cost: 
Early Bird $198  (Thru 10/15)  (Free shirt)
                 $225  (After 10/15)  (No Shirt)
 
REGISTER HERE!
(Registration closes at 11:59 PM on 10/22)
 
There is LIMITED SPACE.
Registration is NON-REFUNDABLE.
Men only, 18 year old graduates and up (High schoolers, 15 yrs. old and up, are welcome but must be accompanied by a parent | guardian).