Elephant Room Growth Course
From

2:00 PM

to 4:30 PM
---
Register
2022-10-30 14:00
2022-10-30 16:30
America/New_York
Elephant Room Growth Course
As culture shifts and changes, God's Word never changes. And yet, too often there is what may feel like an elephant in the room. Join us to help answer some of the questions that everyone is asking. During this online session Pastor Matt will be helping us walk through the question of, "When Does Life Begin?" Join us online Sunday, October 30, 2:00-4:30 PM. Instructions for accessing the online course will be provided upon registration at arundelcc.org/growth
[email protected]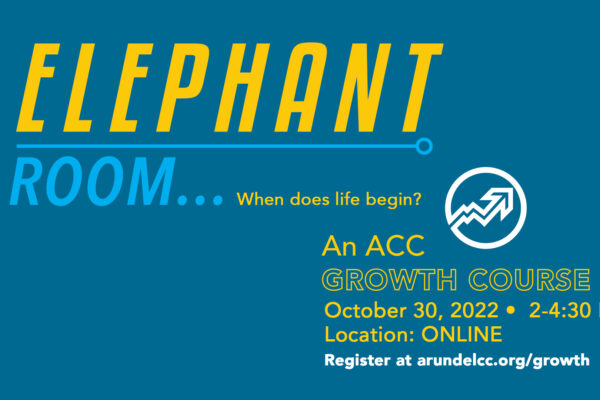 As culture shifts and changes, God's Word never changes. And yet, too often there is what may feel like an elephant in the room. Join us to help answer some of the questions that everyone is asking.
During this online session Pastor Matt will be helping us walk through the question of, "When Does Life Begin?"
Join us online Sunday, October 30, 2:00-4:30 PM.
Instructions for accessing the online course will be provided upon registration at arundelcc.org/growth