Arundel Christian Church takes the command to "GO" seriously, and that partly includes providing opportunities to participate in short-term mission trips and service projects.
APPLY HERE
"Mostly what God does is love you. Keep company with him and learn a life of love. Observe how Christ loved us. His love was not cautious but extravagant. He didn't love in order to get something from us but to give everything of himself to us. Love like that." -Ephesians 5:2 MSG
In 2024 we will have 8 opportunities to GO beyond our community and out into the world to share the love of Christ. We encourage you to pray about God's calling on you to GO!
If there is a specific trip you are interested in please fill out the GO! Adventure application. The application has a $150 non-refundable deposit and the deadline for submission is January 7, 2024.
If you have additional questions before submitting an application we would be happy to talk to you! Please email our Go! Coordinator, Kim Berger at

[email protected]

or click below to get more information.
GET MORE INFO
Upcoming Go! Adventures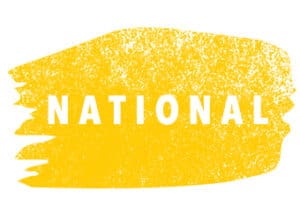 GO! ADVENTURE
DESCRIPTION
TEAM SIZE
DATES
COST
APPLY BY
Arizona
This trip is in partnership with Story Church. They opened their doors in early 2023 and currently meet in a school. Their mission is to connect people's stories to God's story. Our ACC team will come alongside them to do some outreach ministry, community events, and other things that will get the community connected to Story Church. Check out Story Church at storychurchaz.com.

Age Requirement: All Ages

10
August 6-12
$1250
January 7, 2024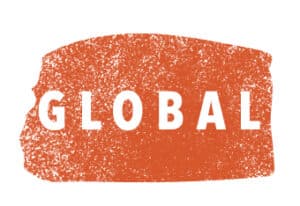 GO! ADVENTURE
DESCRIPTION
TEAM SIZE
DATES
COST
APPLY BY

Honduras

This trip is in partnership with Buena Vista Sports Academy. BVSA welcomes male youth to be a part of a soccer team. These boys and young men get to be a part of a team as well as receive help with school and hear about Jesus and what it means to have a relationship with Him. This will be our second year sending a team to Honduras. Our ACC team will join in and support the work that is already being done at the academy. If you are interested in learning more about BVSA please visit their website bvboys.com.

Age Requirement: 10+ with parent accompaniment for minors

10
April 1-8
$1450
January 7, 2024
Dominican Republic
This trip is in partnership with Eastern Dominican Christian Mission. They do a variety of ministry with their largest focus being church planting. This will be our second year sending a team to the DR. Our ACC team will support them in ministry through children's ministry, women's ministry, local outreach, leadership training, prayer, and a variety of other things depending on the make-up of the team. If you would like to learn more about EDCM please visit easterndominican.com

Age Requirement: 18 and over

15
May 1-8
$1800
January 7, 2024
Sierra Leone
This trip is in partnership with Hands on Africa. Our ACC team would support HOA at the orphanage, the Theology college, with children's ministry, and a medical clinic. In each of these areas the team will have opportunities to share the love of Jesus with those they are serving. If you would like to learn more about HOA please visit handsonafrica.com.

Age Requirement: 15+

10
June 16-24
$2350
January 7, 2024
Nicaragua
This trip is in partnership with Engage Nicaragua. This will be ACC's second time sending a team to Nicaragua. We sent a team back in 2017. We are excited to send another team to help in various ways. Engage Nicaragua has a feeding program, a kid's camp, and other community projects. If you would like to learn more about their ministry, please visit engagenicaragua.org.

Age Requirement: ACC Students: Completed 9-12th graders

40
June 25 – July 2
$1900
January 7, 2024
Costa Rica
This trip is in partnership with Set Apart Costa Rica. Set Apart Costa Rica focuses on Bible translation, evangelism, and discipleship. This trip will involve manual labor on a physical project that will allow Set Apart Costa Rica to continue doing ministry. If you would like to learn more about SACR please visit setapartcr.org.

Age Requirement: 18+

12
August 21-28
$1800
January 7, 2024
Thailand
This trip is in partnership with the Coursey family who work with Christian Mission Fellowship International. They do a variety of ministry such as children's clubs, leadership training, discipleship, community events and other outreach ministry. Our ACC team will come alongside them in these various ministry areas. If you would like to know more about CMF please visit cmfi.org.

Age Requirement: 18 and over

10
October 11-24
$3000
January 7, 2024
Kenya
This trip is in partnership with Centre of Hope and Transformation Ministries. The ACC team will work alongside them through a variety of ministries that could include VBS, women's ministry, medical clinics, and other outreach projects. If you would like to learn more about CoHaT, please visit cohat.org.

Age Requirement: 18 and over

10
October 8-22
$2700
January 7, 2024
APPLY HERE